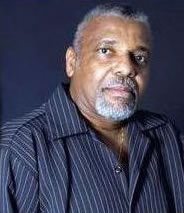 Jazz is alive in South Florida and Jesse Jones Jr. is here to prove it.
The Miami native is a saxophonist extraordinaire and continues to be on the forefront of a burgeoning jazz renaissance in South Florida.  Jesse and his brother, Melton Mustafa, who is one of the great trumpet players of our time has been a running force in music for many years.
Jesse Jones Jr. is one of those hidden treasures that you can't help but to share with the world. Jesse overwhelms you with his infectious positive attitude and dynamic stage presence.
Jesse Jones Jr. attended Mississippi Valley State University where he excelled in music, but his journey actually started in Miami where as a young kid he would listen to a neighbor practice his sax while playing along with Cannonball Adderley albums.